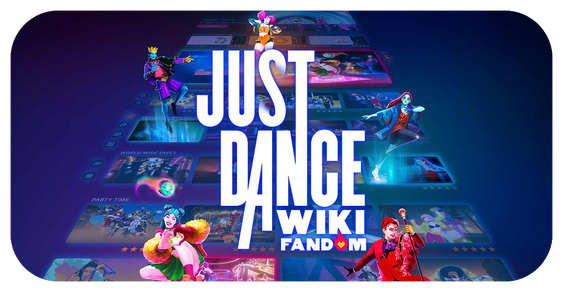 Welcome to the Just Dance Wiki! This wiki is about the #1 dance video game series in the world, Just Dance!
Other languages: Deutsch | Español | Français | Italiano | Polski | Português |
Português do Brasil | Română | Pусский | Tagalog | Türkçe‬ | 日本語 | 中文
Before going elsewhere on the wiki, read the rules so you don't get punished!
After you have read them, you can continue onward with your adventure.
We currently have 1,364 articles, but you're welcome to add more if something new is announced!
Need help navigating the wiki? Have a question about some information? Problem dealing with other users? Feel free to talk with the active bureaucrats CAMERAwMUSTACHE, JD4SURVIVOR, and Master Hydraffe, or with our active admins: Bunnylove14, Jackboog21, Kittygirl7878, and TheChibiKing. Post on their message wall, and they will reply as soon as possible.
Announcements
舞力全开:活力派 will be shutting down on February 17, 2020. More information, albeit in Chinese, can be found here.
We have made important changes to our video policy. Please read the announcement before adding any.
Poll of the Day
Which K-Pop Song From Just Dance 2020 is your favourite?
Random Fact
You're On My Mind is the first ever Classic routine to be a Mashup, the first Dance Crew Mashup, and the first Mashup to be available on Just Dance Now.
Blogs
Create blog post
Blogs
This is an updated version of an old blog that was not very good imo.




Age: 18

Birthplace: Electric Throne

Short Quote: I'm still standing, probably gonna die!

Relationships: Sinah (older sister), Athena (older sister), Zane (boyfriend)

Shawn is a pessimist, and gets irritated easily. He can be dangerous, bu…

Read more >

i am taking a break from the wiki, I have a lot of problems in my life like school which is never a good place for me, i most likely get made fun of for my personality, the way I look, talk, and act. I enjoy a lot being on the wiki because this way I can talk to people without showing my face to th…

Read more >

So i did this blog less than a year a go https://justdance.fandom.com/wiki/User_blog:Cat_Wario/Im_gonna_figure_out_the_Just_Dance_2020_songs,_and_ya%27ll_can%27t_stop_me (also I got 7/17 right in my predictions (if we ignore Con Calma remix not original)) So i'm gonna do some JD2021 tingz, and yall…

Read more >
See more >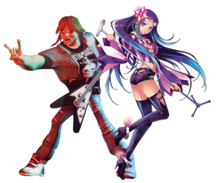 Community content is available under
CC-BY-SA
unless otherwise noted.