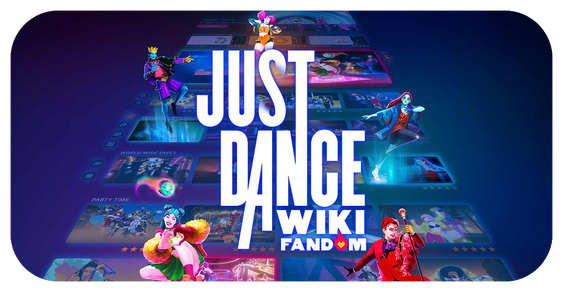 Welcome to the Just Dance Wiki! This wiki is about the #1 dance video game series in the world, Just Dance!
Other languages: Deutsch | Español | Français | Italiano | Polski | Português |
Português do Brasil | Română | Pусский | Tagalog | Türkçe‬ | 日本語 | 中文
Before going elsewhere on the wiki, read the rules so you don't get punished!
After you have read them, you can continue onward with your adventure.
We currently have 1,311 articles, but you're welcome to add more if something new is announced!
Need help navigating the wiki? Have a question about some information? Problem dealing with other users? Feel free to talk with the active bureaucrats CAMERAwMUSTACHE, JD4SURVIVOR and Master Hydraffe, or with our active admins: Bunnylove14, ILoveHarley, Kittygirl7878, Stanley56, and TheChibiKing. Post on their message wall, and they will reply as soon as possible.
Article of the Month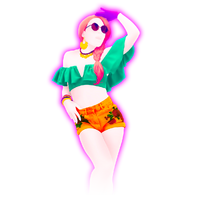 The Article of the Month for April 2019 is Calypso!





Calypso by Luis Fonsi featuring Stefflon Don is featured on Just Dance 2019. The routine pays homage to the clear summer vibes in the song with a Hawaiian-inspired background and a loose attire that features pastel colors mixed with brighter ones.

Thanks for voting! See you back again soon!
Announcements
Our URL has been officially changed from justdance.wikia.com to justdance.fandom.com as part of domain migrations across the Fandom network. Old links will still redirect to their correct destinations.
The Wii Shop was shut down on January 30, 2019. As a result Wii DLCs are no longer be available for purchase, and purchased DLCs are no longer available for redownload. More information can be found here.
Due to copyright reasons Nice For What has been removed from Just Dance 2019 via an update and replaced with Make Me Feel. Users are advised to disconnect from the Internet before starting the game to prevent the update if it has yet to be installed. This will not affect Wii versions of the game due to the lack of an update feature on the Wii and has not yet affected the Xbox 360 version.
Online services for Just Dance 2014 and Just Dance 2015 were shut down on November 19, 2018. Online services for the 7th-generation versions of Just Dance 2016, Just Dance 2017, and Just Dance 2018, were also shut down on this date. More information can be found here and here.
Just Dance Unlimited on Just Dance 2016, Just Dance 2017, and Just Dance 2018, will no longer receive new content. Existing content will continue to be available and subscriptions will still carry over across games provided that they are on the same console. More information can be found here and here.
Help Request: Add images from the Just Dance 2016 files to the articles about content from Just Dance 2016 and replace the files from Just Dance Now. More information here.
Countdown to Gamescom 2019!
Poll of the Day
Which Gamescom 2019 reveal was your favourite?
Random Fact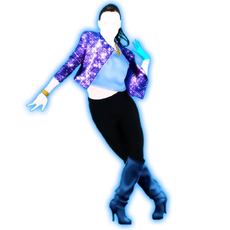 Улыбайся is the first Russian song in the series.
Blogs
Create blog post
Blogs
Stop! Baby shark is a POPULAR SONG!!!! It is very popular to kids and adults! So please don't be upset! Baby shark is a LEGEND!!!!! Note:this is not a rant I just saw a lot of comments saying that it shouldn't be in the main list Thank you-Risabom

Read more >

Song Artist Year Mode

Square

Old Town Road (Remix)

Lil Nas X ft. Billy Ray Cyrus 2019

Solo TBA TBA High Hopes

Panic! at the Disco 2018

Dance Crew Medium TBA Con Calma

Daddy Yankee ft. Snow 2019

Duet TBA TBA The Time (Dirty Bit)

The Black Eyed Peas 2010

Dance Crew TBA TBA Tel Aviv

Omar Adam Ft. Arisa 2013

Trio TBA TBA… Read more >

I honestly have been kind of worrying about this since it was revealed. The Wii is currently the only old gen system in the running, which is great, but, the past 3 installments have been a bloodbath. Mashups were removed, WDF was removed. I'm wondering if we are going to get the same menu, or we w…

Read more >
See more >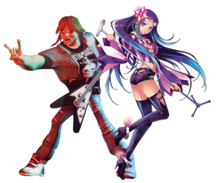 Community content is available under
CC-BY-SA
unless otherwise noted.