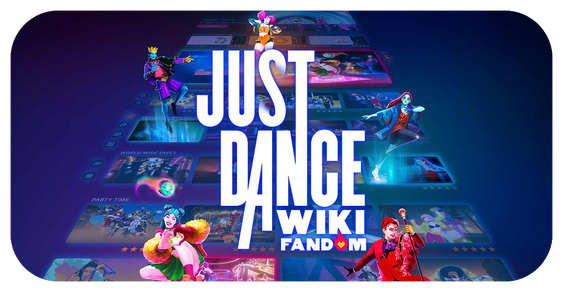 Welcome to the Just Dance Wiki! This wiki is about the #1 dance video game series in the world, Just Dance!
Other languages: Deutsch | Español | Français | Italiano | Polski | Português |
Português do Brasil | Română | Pусский | Tagalog | Türkçe‬ | 日本語 | 中文
Before going elsewhere on the wiki, read the rules so you don't get punished!
After you have read them, you can continue onward with your adventure.
We currently have 1,357 articles, but you're welcome to add more if something new is announced!
Need help navigating the wiki? Have a question about some information? Problem dealing with other users? Feel free to talk with the active bureaucrats CAMERAwMUSTACHE, JD4SURVIVOR and Master Hydraffe, or with our active admins: Bunnylove14, Jackboog21, Kittygirl7878, and TheChibiKing. Post on their message wall, and they will reply as soon as possible.
Announcements
Our URL has been officially changed from justdance.wikia.com to justdance.fandom.com as part of domain migrations across the Fandom network. Old links will still redirect to their corresponding destinations.
Help Request: Add images from the Just Dance 2016 files to the articles about content from Just Dance 2016 and replace the files from Just Dance Now. More information here.
Poll of the Day
Which K-Pop Song From Just Dance 2020 is your favourite?
Random Fact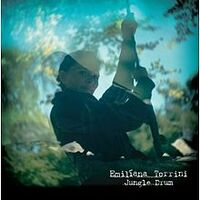 Jungle Drum was meant to feature in Just Dance 3. However, due to unforeseen circumstances, it was pulled out.
Blogs
Create blog post
Blogs
um...hi. so, I decided to make a q/a because I was bored.. This blog is probably going to flop, so I don't have high expectations. so leave your questions and I'll answer them.

Read more >

Kanetrealms, Xxdenmexx and DynamoDerp11 did this before me and I want to jump in on this trend. So lets get into my dumb coach personalites.


Born into a bloodline of royals, She is the heiress to the throne, which is currently being ruled by Ma Itù. She always has royal business to tend to and alw…


Read more >

Kanetrealms and Xxdenmexx did this before me, so I figured I'd do it too. Might as well do it with coaches from this dead blog that I might revive soon. 

More to come!!

Read more >
See more >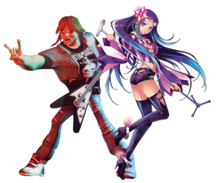 Community content is available under
CC-BY-SA
unless otherwise noted.