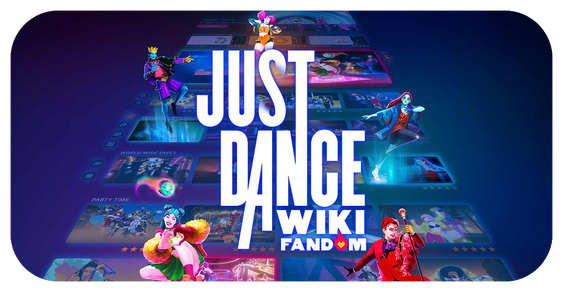 Welcome to the Just Dance Wiki! This wiki is about the #1 dance video game series in the world, Just Dance!
Other languages: Deutsch | Español | Français | Italiano | Polski | Português |
Português do Brasil | Română | Pусский | Tagalog | Türkçe‬ | 日本語 | 中文
Before going elsewhere on the wiki, read the rules fully so you don't get punished!
After you have read them, you can continue onward with your adventure.
We currently have 1,402 articles, but you're welcome to add more if something new is announced!
Need help navigating the wiki? Have a question about some information? Problem dealing with other users? Feel free to talk with the active bureaucrats CAMERAwMUSTACHE, JD4SURVIVOR, and Master Hydraffe, or with our active admins: Jackboog21, FurryTrash23, and TheChibiKing. Post on their message wall, and they will reply as soon as possible!
Announcements
We have made important changes to our video policy. Please read the announcement before adding any.
Our rules have been updated. Please read them here.
E3 2020 was canceled due to health concerns. Ubisoft Forward, a digital conference in lieu of their E3 conference, will occur on July 12, 2020.
Gamescom 2020 has also been canceled due to health concerns. A digital event will occur from August 27-30, 2020. It is unknown when or if Ubisoft will be a part of this.
Countdown to Ubisoft Forward!
Poll of the Day
What Is Your Favorite Panda Routine?
Blogs
Create blog post
Blogs
dis·ap·point·ment /ˌdisəˈpointmənt/ noun sadness or displeasure caused by the nonfulfillment of one's hopes or expectations. "to her disappointment, there was no chance to talk privately with Luke"

a person, event, or thing that causes disappointment. plural noun: disappointments

So yeah thanks for g…

Read more >

Con Altura: (angry) Don't "hello, mi amor" me! I saw you with Error the other day.

Familiar: Look, Con Altura, no es lo que parece!

Con Altura: Y eso es!

Familiar: (shocked gasp) ¿Besas a tu madre con esa boca?

'C'on Altura: Aunque todavía te amo. (Kisses Familiar) But you being mi amor, is no more. (walk…

Read more >

Time for the most original blog ever 😌🥳

Obviously we're all disappointed because we waited a long time for the announcement of Just Dance 2021 only to be cheated. I get it too - I like Just Dance (reason why I am on this wiki in the first place) - but look on the bright side. We can talk more about …

Read more >
See more >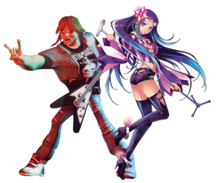 Community content is available under
CC-BY-SA
unless otherwise noted.