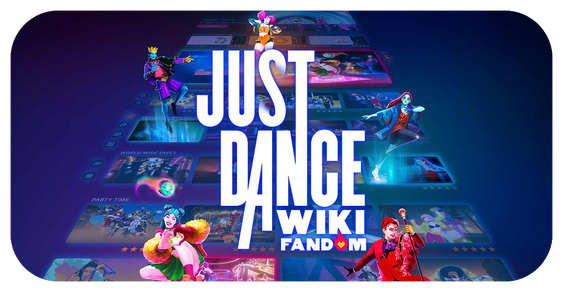 Welcome to the Just Dance Wiki! This wiki is about the #1 dance video game series in the world, Just Dance!
Other languages: Deutsch | Español | Français | Italiano | Polski | Português |
Português do Brasil | Română | Pусский | Tagalog | Türkçe‬ | 日本語 | 中文
Before going elsewhere on the wiki, read the rules so you don't get punished!
After you have read them, you can continue onward with your adventure.
We currently have 1,358 articles, but you're welcome to add more if something new is announced!
Need help navigating the wiki? Have a question about some information? Problem dealing with other users? Feel free to talk with the active bureaucrats CAMERAwMUSTACHE, JD4SURVIVOR and Master Hydraffe, or with our active admins: Bunnylove14, Jackboog21, Kittygirl7878, and TheChibiKing. Post on their message wall, and they will reply as soon as possible.
Announcements
Our URL has been officially changed from justdance.wikia.com to justdance.fandom.com as part of domain migrations across the Fandom network. Old links will still redirect to their corresponding destinations.
Help Request: Add images from the Just Dance 2016 files to the articles about content from Just Dance 2016 and replace the files from Just Dance Now. More information here.
Poll of the Day
Which K-Pop Song From Just Dance 2020 is your favourite?
Random Fact
You're On My Mind is the first ever Classic routine to be a Mashup, the first Dance Crew Mashup, and the first Mashup to be available on Just Dance Now.
Blogs
Create blog post
Blogs
Not so sure if this wiki knows about this but I'll put it in here anyway...

In certain circles of the Internet, they are taking the Whamaggedon challenge, which is basically not listening to Wham's "Last Christmas". The rules are best explained here below taken from the original cite :

The First Rule …

Read more >

Just some mashups I made.

Inspired by JackLSummer15.

Will be updated peroidically.

Theme: Solo

Don't Stop Me Now (Alternate) (JD2017)
Idealistic (JD2)
Moves Like Jagger (C3) (JD4)
Pump It (JD3)
Automaton (Tomato) (JD2018)
Miss Understood (JD2014)
Fun (JD2016)
Wannabe (JD1)
Moves Like Jagger (C3) (JD4)
Pump It (…

Read more >
See more >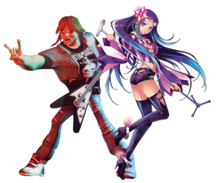 Community content is available under
CC-BY-SA
unless otherwise noted.