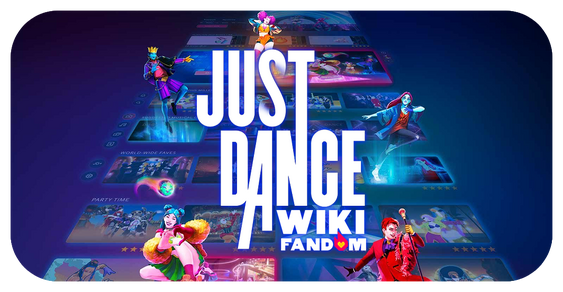 Welcome to the Just Dance Wiki! This wiki is about the #1 dance video game series in the world, Just Dance!
The Just Dance series originated with the Just Dance Wii game in 2009, which has players follow the dance movements of on-screen figures with popular songs playing in the background. Players can try solos, duets, trios, and quartets, and a number of alternate routines. The series has seen a number of additional titles, including the most recent game, Just Dance 2022, which will release in November 2021. The award-winning series has also had a kids sub-series starting with Just Dance Kids (2010), as well as several mobile apps, including Just Dance Now (2014).
Before going elsewhere on the wiki, read the rules fully so you don't get punished!
After you have read them, you can continue onward with your adventure.
We currently have 1,660 articles, but you're welcome to add more if something new is announced!
Need help navigating the wiki? Have a question about some information? Problem dealing with other users? Feel free to talk with the active bureaucrats CAMERAwMUSTACHE, JD4SURVIVOR, and Master Hydraffe, or with our active admins: Jackboog21 and TheChibiKing. Post on their message wall, and they will reply as soon as possible!
---
Other languages: Deutsch | Español | Français | Italiano | 日本語 | Polski | Português | Português do Brasil | Română | Pусский | Tagalog | Türkçe‬ | 中文
Featured Video
Countdown to Gamescom 2021!
Random Fact
With 97 different Classic routines (including DLC), Just Dance 2 holds the record for the most Classic routines in a single game.
Blogs
Blogs
Hi, I'm here with a quiz, Make sure you get every one correct to win a prize!
Question 1:

Who is Spectronizer P2 performed by?
Is it…
Natsuko Ferguson
Jérémy Paquet
Mehdi Kerkouche
Cain Kitsais
Question 2:
How many mashups in Just Dance 4 have gold moves?
Is it…
8
9
7
None

Question 3:
Who of these artists are one …
remember when i did this for jd2021, yeah i just updated it and now i wanna do this so hey
NAILS HAIR HIPS HEELS: just the song for now bc the preview for it isn't out, the songs a bop and im glad its gonna be in jd
BELIEVER: it looks fine- SOMEONE STOP ME SAYING THAT
CHINA: it would be pretty boring …
Gad365
•
Here are my fanmade squares for Just Dance 2022!!

Song
Artist
Year
Difficulty
Effort
Menu Square
Believer
Imagine Dragons
2017
Medium
Moderate
China
Anuel AA, Daddy Yankee, Karol G, Ozuna & J Balvin
2019
Easy
Moderate
Funk
Meghan Trainor
2020
Easy
Low
Last Friday Night (T.G.I.F.)
Katy Perry
2010
Easy
Intense
Level Up…
See more >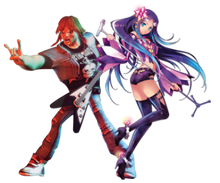 Community content is available under
CC-BY-SA
unless otherwise noted.