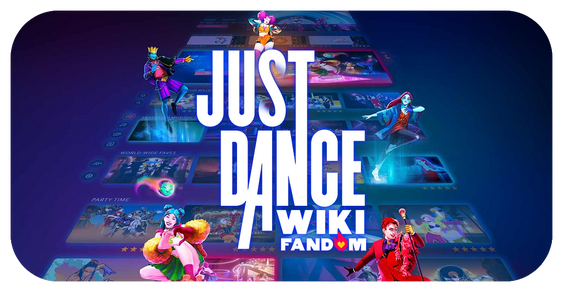 Welcome to the Just Dance Wiki! This wiki is about the #1 dance video game series in the world, Just Dance!
Other languages: Deutsch | Español | Français | Italiano | Polski | Português |
Português do Brasil | Română | Pусский | Tagalog | Türkçe‬ | 日本語 | 中文
Before going elsewhere on the wiki, read the rules fully so you don't get punished!
After you have read them, you can continue onward with your adventure.
We currently have 1,646 articles, but you're welcome to add more if something new is announced!
Need help navigating the wiki? Have a question about some information? Problem dealing with other users? Feel free to talk with the active bureaucrats CAMERAwMUSTACHE, JD4SURVIVOR, and Master Hydraffe, or with our active admins: Jackboog21, FurryTrash23, and TheChibiKing. Post on their message wall, and they will reply as soon as possible!
Featured Video
Announcements

Just Dance 2021 has been released! Enjoy 41 new tracks and 12 new alternate routines and get ready for new Just Dance Unlimited exclusives!
DRUM GO DUM is free to play on Just Dance Unlimited for the next three months until February 25, 2021!
We are in the midst of a transition where we are creating articles for all alternate routines. Details here.
Countdown to Just Dance 2021!
Get Just Dance 2021 today!
<createbox> width=24 break=no buttonlabel=Just Dance! </createbox>
Random Fact
With 97 different Classic routines (including DLC), Just Dance 2 holds the record for the most Classic routines in a single game.
Blogs
Blogs
California Gurls: Sex, we freak, buns, freak, ass, weenies
Pump It: N***as, s**t, your ass, joint, damn
Promiscuous: Hit it, with nothing on, before you bring that on
Price Tag: Damn, h*es
No Limit: I'm on the ass/I know the last
Dynamite: F**k
Forget You: F**k You, s**t, ass, n***a
What You Waiting For?:…
TiK ToK: Junk, Drunk
Girlfriend: Damn, Motherf***ing, Hell
Hey Ya!: C*m-ma
Jump: Rapping bullcrap
Body Movin' (Fatboy Slim Remix): Ooh, goddamn!
Cotton Eye Joe: Hell
Heart Of Glass: To be a pain in the ass
Hot N Cold: B**ch
Bebe: Swears over the phone
See more >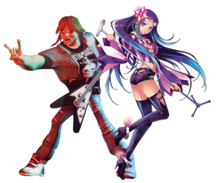 Community content is available under
CC-BY-SA
unless otherwise noted.