About User of the Week...

Dance4life628 has been User of the Week once! Cheers to him/her/them!

To learn more about the User of the Week, follow the link!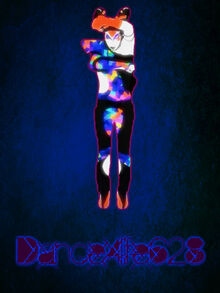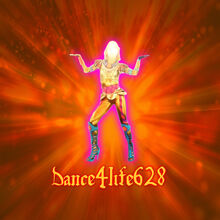 Hello everyone! I'm Dance4life628, a 16 years old guy from Italy. I'm part of the wiki since August 4th 2014, and I've become a rollback on April 7th, 2015.
Rest in peace, Justdancer30
This template is to remember the user who adopted the Wiki, Justdancer30, who passed away earlier in 2016 due to undisclosed reasons. Here is a memory wall to remember him by.
Now, here is a list of users that wish condolences to his family.
Answers & Questions!
My A&Q blog is closed! The replies video is here!
Daily Song :D
The Daily Song is basically a song that is stuck in my head at the moment. The one I'm thinking about today is...
Kill 'Em With Kindness by Selena Gomez!
Previous songs:
Superman by NORAZO
Ninja Re Bang Bang by Kyary Pamyu Pamyu
Mambo No. 5 by Lou Bega
Beautiful Night by BEAST
Poker Face (Reversed) by Lady GaGa
We Found Love (Reversed) by Rihanna ft. Calvin Harris (one of the longest lasting ones :P)
I Am The Best by 2NE1
Dancing Diva by Jolin Tsai
Tell Me One More Time by Jinusean
Single Ladies (Put a Ring on It) by Beyonce
Supa Dupa Diva by Dal Shabet
Shy Boy by Secret
Ievan Polkka by Hatsune Miku
Naturally by Selena Gomez & The Scene
Catallena by Orange Caramel
Roly Poly by T-ara
You and I by IU
Break Free (Reversed) by Ariana Grande ft. Zedd
Nobody by Wonder Girls
PONPONPON by Kyary Pamyu Pamyu
Hey Mama by David Guetta, Nicky Minaj, Bebe Rexha and Afrojack
Turn Me On by David Guetta ft. Nicky Minaj
Jump (For My Love) by Girls Aloud
Summer Night City by ABBA
Toxic (Reversed) by Britney Spears
Hello Kitty by Avril Lavigne (Cover by Google Translate)
Rabiosa by Shakira ft. El Cata
Toxic by Britney Spears
Body Movin' (Fatboy Slim Remix) by Beastie Boys
Cola Song by INN ft. J Balvin
Works Made By Other People
This is a collection of various fanarts created by other users for me.
Other things about me
My name is Marco, and I joined this wiki because I noticed that the So What page had a mistake and I wanted to correct it. Then on August 4th I went to edit it and I made my first edit! :3
I also learnt to create page and below you can find my 3 pages.
Of course, I really love JD! :D I have all of them except Summer Party, Best Of.
I also have a YouTube Channel (The ReversingGuy) and a Facebook page for it (here). Please help me getting 80 subscribers!
On September 12th 2015, I created my DeviantArt account: http://dance4life628.deviantart.com/
If you have some questions, feel free to leave a message on my message wall!
My JD History
I knew JD after I received JD1 as a gift in May 2nd 2010; I liked it but I didn't get good scores. Then I discovered the existance of JD2 and I bought it for Christmas 2010. After 3 years (O_o) I got both JD3 and JD4 for my birthday, and I bought JD2014 in the release date. On December 7th 2014 I reached the highest level on the World Dancefloor (1000) on JD2014 :D I bought JD2015 in the release date, too, and I used to be often online although I faced lots of bugs. On July 15th 2015 I installed Just Dance Now on my phone but I can't play it anymore because my phone is too old to support the update. I received Just Dance 2016 from Ebay on October 26th 2015, and I have many problems connecting to the World Dancefloor; plus, it looks even glitchier than Just Dance 2015. I discovered the Japanese versions only in Summer 2014, and I don't know if I'll buy them or not, first I want to buy JD Summer Party and JD Greatest Hits/Best Of (or some DLCs :P).
My favorite pages
Fanmade Badges
These are made by Jamesnorky, not by me. Credits go to him.
Friends List (NO SPECIFICAL ORDER)
Everyone who supported me in the Rollback Apply forum! :D
You! :3 :D
If you want to be here, just tell me and I'll add you :)
All Coaches
Credits to Master Hydraffe, Jamesnorky, Ryan2014, Vladik4kides, Will07498, King Knady, Ben10xd, Icekingfan, Joeytyburski, Alejandro1830, Kevin465, Tiddles, GetLuck, AlexDanceNow, Oscar liam, MageMoon, Therezox, KJLol22, Bastellx, Goopy fries, RegularCat, myself, Cosmunn, Matusmati, JustJaumePS4, TheSkyField, Reaper600, Alex3365, Syazwan133, Sato, Kafluffle101, JohnJD1302. Let me know if I forgot someone :)