Thanks to JohnJD1302 for adding the tabbers to the page!
NOTE: I LOST ALL ACCESS TO MY ACCOUNT PLEASE GO TO MY NEW ACCOUNT: DerpyDancerJD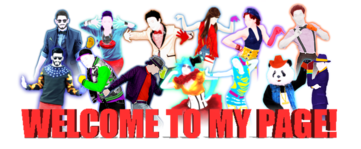 Hey and welcome to my page! My name is DerpyDancer I have a Youtube channel called DerpyDancer i'm just some random user that nobody knows about XD
FUN FACTS:
---
I was born on May 3rd
My cat is bae! <3
Just dance is my fav game
My old username was: DancingDerp
Run The Night by Gigi Rowe is my fave JD2017 song/choreo (so far)
Blame by Calvin Harris ft. John Newton is my fav JD2016 song
Best Song Ever by One Direction is my fav JD2015 song
FRIENDS LIST:
---
WANNA BE ON THE LIST? ASK ME ON MY MESSAGE WALL
Rest in peace, Justdancer30
This template is to remember the user who adopted the Wiki, Justdancer30, who passed away earlier in 2016 due to undisclosed reasons. Here is a memory wall to remember him by.
Now, here is a list of users that wish condolences to his family.
<soundcloud url="https://soundcloud.com/skylarspence/private-caller" height="0" auto_play="true">
Community content is available under
CC-BY-SA
unless otherwise noted.