Hello!
You have found the page of the user called Imagoat. I am known for my funny just dance pauses and mixed avatars (I am sort of invisible on this wiki tho)
My YT Channel: https://www.youtube.com/channel/UCRTR1EhG01bfkKJ8m95X6TA (Note That I don't do JD videos)
My favorite songs
My Least Favorites
My "Just Dance" games
JD3-JD2016 (Except JD2015)
Bob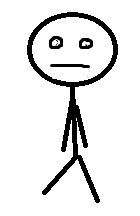 This is Bob, Imagoat's page is currently his home. Bob is Lonely, because Imagoat is not a well known user. Please Copy and paste the picture to your profile so he is less lonely.
Community content is available under
CC-BY-SA
unless otherwise noted.