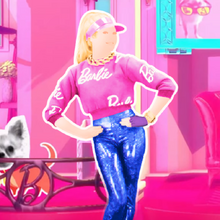 Hello! I am Jennie. Want to know more about me? Then read more. My favorite artists are Billie Ellish, Charli XCX, Troye Sivan, Becky G, Zayn, And Lorde! I have necroposted before, but I would love to be an admin! My favorite songs are Shape Of You, YOUTH, Video Games by Lana Del Ray, Look What You Made Me Do, Mashed Potato Time, Like I Would, Whistle, BOOMBAYAH, Gentleman, And Stitches! My favorite choreos are Want To Want Me,Groove (Great Song also), Problem, Blurred Lines ext. and both alts of thatpower!
And..
My favorite pages
Add links to your favorite pages on the wiki here!
Favorite page #2
Favorite page #3
My "Just Dance" games
Just Dance 2014 Just Dance 2018 Just Dance 2016 Just Dance Kids (I regret having it I'm a teen now) Just Dance Just Dance 2019 Just Dance Kids 2 (The Perfect Game for parents)
Just Dance Unlimited (Sad that Gwen Stefani songs aren't available on unlimited) Just Dance 2017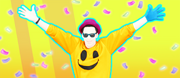 Community content is available under
CC-BY-SA
unless otherwise noted.