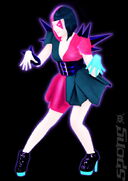 Hello!
Welcome to my page!
My Favorite Pages

Here are the favorite pages:
My "Just Dance" games
Just Dance
Just Dance 2
Just Dance 3
Just Dance 4
Just Dance 2014
Just Dance 2015
Just Dance 2016
Rules in Message Wall
No Swearing.
No Bullying.
No Being Mean.
No Gibberish Words.
No Linking Virus Websites. (Or else you'll get a virus.)
No Sockpuppetry.
No Guessing your password.
My Requests
Here are these requests I requested:
Community content is available under
CC-BY-SA
unless otherwise noted.