FANMADE MASHUP SQUARES
Hello everyone who is viewing this blog post, I will customly make any fanmade mashup square for anyone!! Just enter the following details into the comments:
Theme: ____
Coach(es) on the square: ____
Background Colour (your choice of Green, Blue, Purple or Yellow): ____
Any extra notes: ____
For example:
Theme: Best of JD2016
Coach(es) on the square: Blame
Background Colour: Blue
Any extra notes: Nothing
Example Square: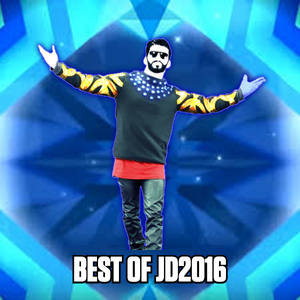 I hope you like my idea and ask me to make a fanmade square!
NOTE/DISCLAIMER: PLEASE KNOW THAT I MAY BE LATE AT REPLYING TO COMMENTS BELOW, BUT I WILL REPLY IN ABOUT AN HOUR (rarely) TO THREE DAYS WHEN YOU COMMENT BELOW. I AM NOT ACTIVE AT ALL REGULAR HOURS OF THE DAY.