AUDITION FOR BEAT YO FACE SEASON 4!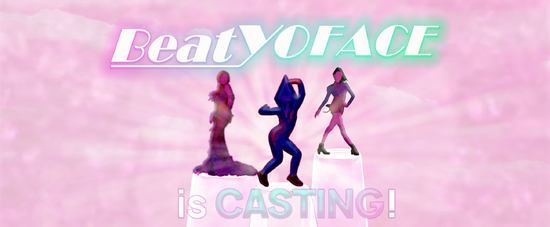 Hey squirrel friends! Guess what? It is that time of year again! The iconic hit game show Beat Yo Face is officially casting for Season 4! We are in search of the Wiki's Next Sass Supreme from amongst a big pool of talented queens all over the Wiki! If you are unfamiliar with Beat Yo Face and want to get a sense of how the competition feels, don't hesitate to read through the previous seasons here!
About Beat Yo Face
Beat Yo Face is a Wikia competition show inspired by the reality TV show RuPaul's Drag Race where you compete in a multitude of weekly challenges, ranging from fashion design in the style of Just Dance coaches to script and lyric writing, and more! The winner of the season will receive an arrangement of Wikia-based rewards and the title of the Wiki's Next Sass Supreme!
Prizes
The winner of Beat Yo Face will receive:
A crown and scepter provided by Fierce! Hag Jewels;
An avatar from the Wiki Shop;
A coveted spot in the Sass Supreme Hall of Fame;
And a sickening supply of A points!
Audition Process
Postponed.
Disclaimer
If you have participated in Beat Yo Face: The Crystal Mascara, you are not allowed to participate again! Wait for us to call you for All Stars Brenda...
Community content is available under
CC-BY-SA
unless otherwise noted.